Home Leone-Social Entrepreneurship in Action!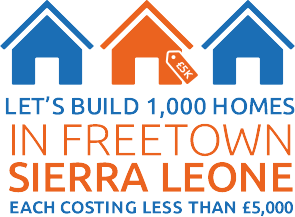 "Home Leone is the start of a movement that we believe can close Freetown's slums in less than 25 years".
Come hear Nigel Hyde pitch on June 6th 2018 at 232. Doors open at 18:30.
Home Leone is Social Entrepreneurship in Action!
The need is urgent and significant. Tonight, one in five of Freetown's residents will sleep in a room with 10 or more people. 94% of homes have no flush toilet and hundreds of thousands live in some of the worst slums on earth. The need was brought in to sharp focus when last August a mudslide killed so many. The floods of 2015 and fires in Fort Street, Susans Bay and Cockle Bay demand our attention. It is clear that many thousands of people are in "danger of death@ from landslide, flood and fire, if not urgently relocated.
To date we have interviewed over 400 families ready for the move and the first 20 family heads are
already in the village employed and helping to build their homes. In July they, with their families (over 100 people) will move to the new homes.
A landmark moment for sustainable relocation in Sierra Leone. They pay rent in cash and in giving 3 hours a week community service. In 20 years they own their own homes in this extraordinary "rent to buy" scheme.